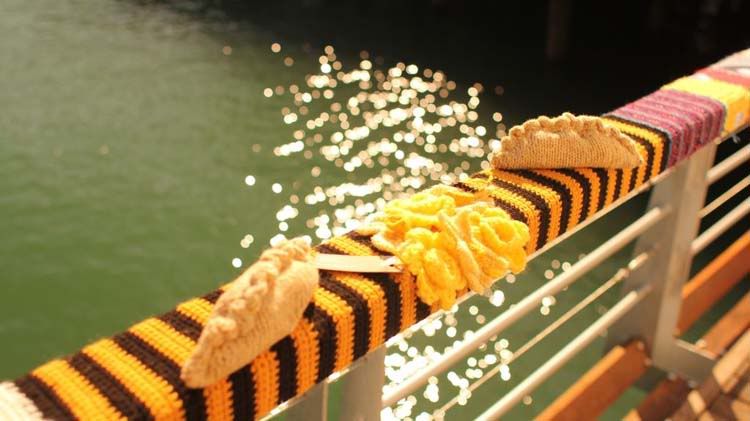 Cornish Pasties!! - from England's 'Graffiti Grannies'
Dan Carter!! - All Black and all round massive babe, even in knit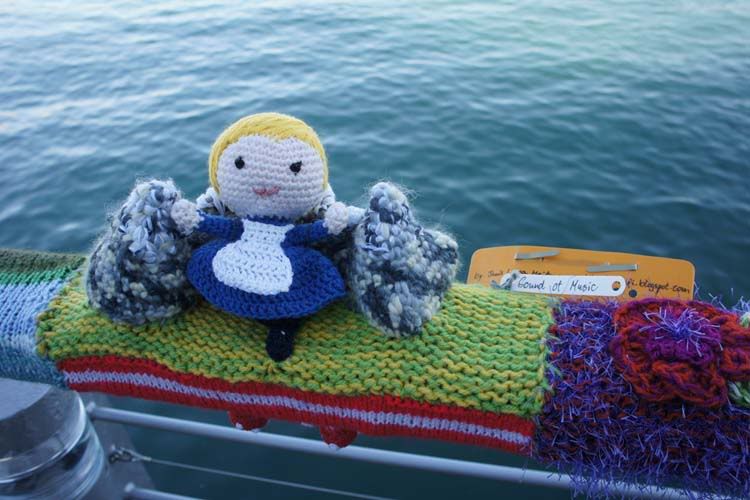 Maria!! From the Sound of Music!! - From Austria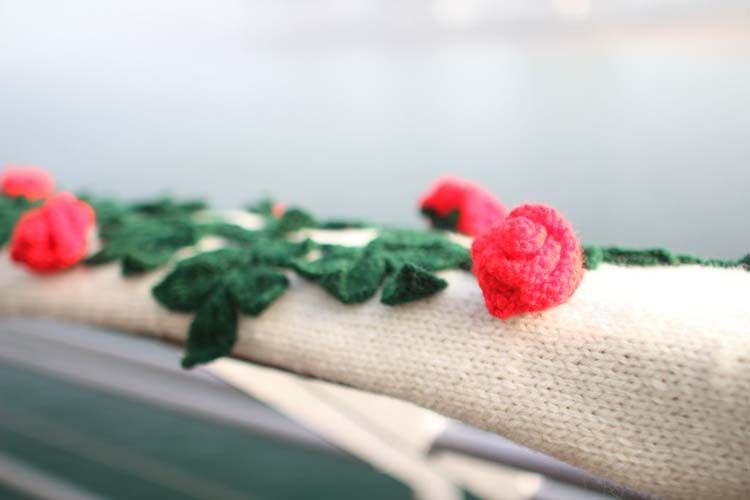 Roses!!
A full rugby team of kiwis!!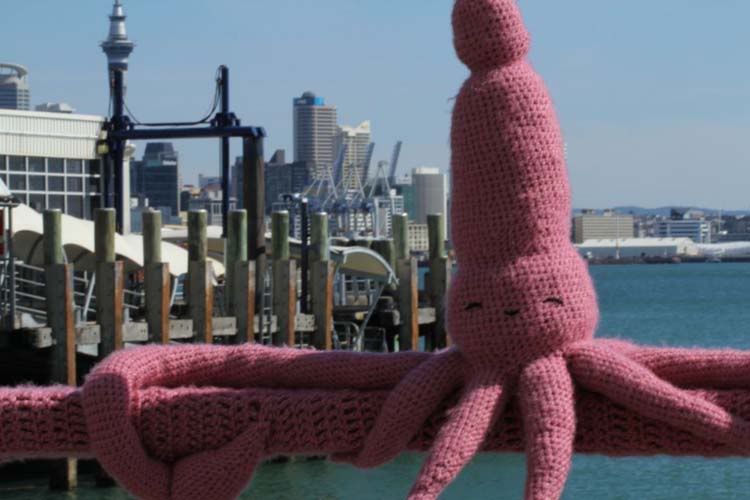 An octopus!!
When my mum sent me an article on guerilla knitting/yarn bombing from the Weekend Herald all the way from New Zealand my first thought was 'Pfft.. it'll probably just be people wrapping wool around poles like it always is!' (having done a wee bit of guerilla knitting in my time I feel like I'm allowed to be cynical!) but this time it was something ever so special, wrapping, but with a difference!!
The main image of a knitted Dan Carter should have given it away really, along with the mention of a project undertaken upon hearing about the Christchurch quakes where women adorned a fence in Devonport with black and red hearts to show support.
Knitty Graffiti is a yarn bomber I can admire (I secretly do admire all yarn bombers though!) Her project 'The Woolly Walk Along' in Devonport (unveiled recently - I WISH I could have been there) was thought up a year ago to co-incide with the Rugby World Cup and undertaken in collaboration with more than 90 people in nine countries! Organisational genius!
These beautiful photos of the pieces adorning railing all along the beach have come from the
Knitty Graffiti
blog - check it out for more of her/their amazing work!