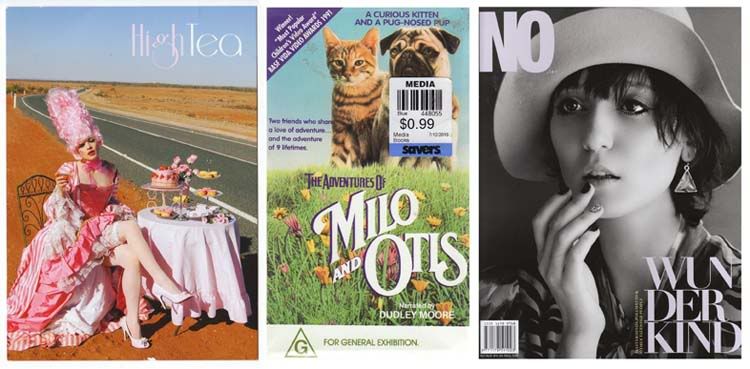 Right now I'm excited about three things.. (from left to right)
a) The exhibition I'm in at the end of this year, curated by the lovely Kim Brockett, that I really need to start working on as I'm knitting LARGE scale cakes and such.
b) Watching Milo and Otis, which has to be one of the greatest animal movies ever, bought on VHS yesterday, that I will watch on the video player Frank got off the side of the road. Awesome!
c) This one's in two parts:
i) I actually found a place that stocks this magazine here, and it's mere metres down the road from me!

ii) Getting to read the latest issue of my favourite NZ magazine, in which, of course, being from NZ and Auckland in particular, I know at least 3 of the people whose faces and talents feature.