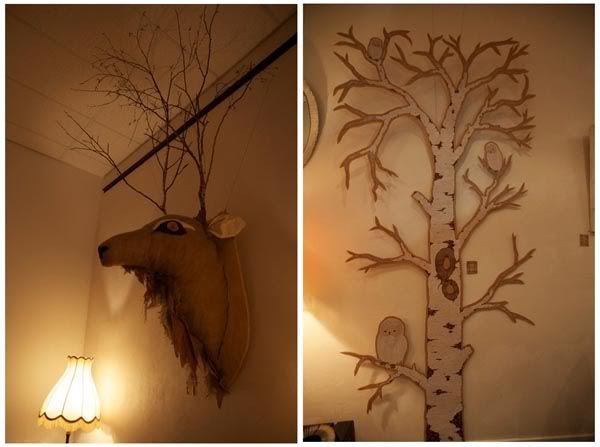 'Arthur' and an awesome life-size birch tree
Sleepy birch people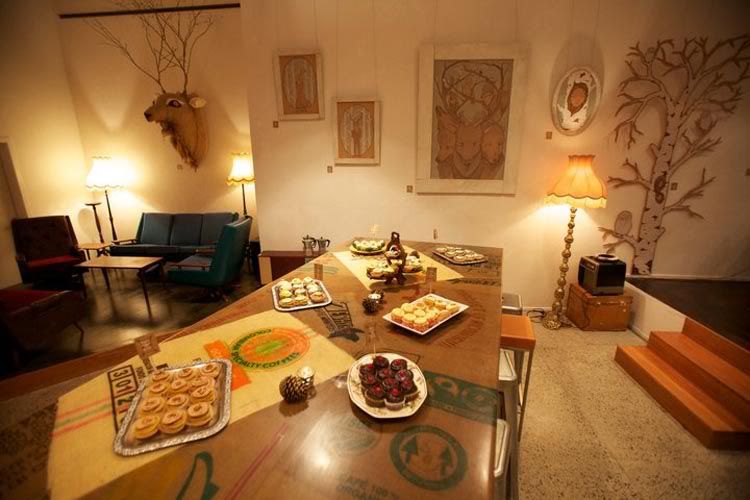 Some of the installed pieces and a delicious, delicious spread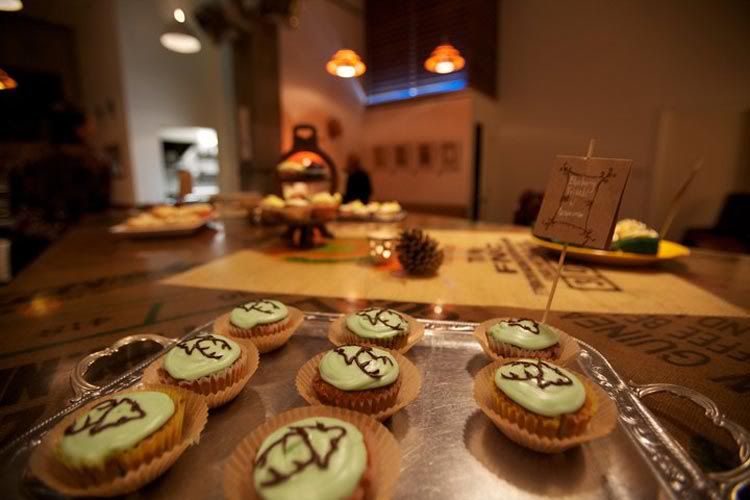 'The world's best cupcakes'
If anyone thinks they have the best/most talented/most awesome cousin ever they're wrong. I do. Her name is
Jasmine
and she's been working ever so hard towards this awesome show that's all installed at Crave cafe - 25 McDonald St, Morningside, which is in Auckland for anyone lucky enough to be in that city and able to see the work in person.
I have always been awed by Jasmine's talent, she puts my knitting to shame for starters. I once gave her a bag of scrap wool I wasn't going to use and she made a patterned cardigan out of it! With buttons made from sawn slices of branches for crying out loud..
And now she's making giant deer heads and the most delightfully whimsical art, involving my favourite birch trees and her favourite woodland folk.. To see images of this show she's put together just warms the cockles of my heart to pretty much boiling point - well done Jaz, I love you!
xx